Product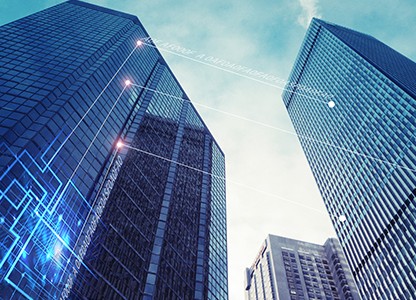 Product
G4022x40/GKT623 light-duty horizontal band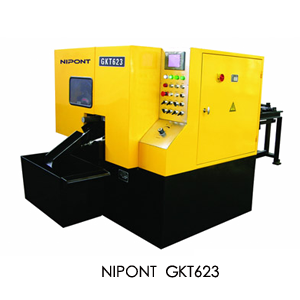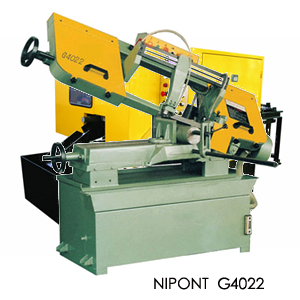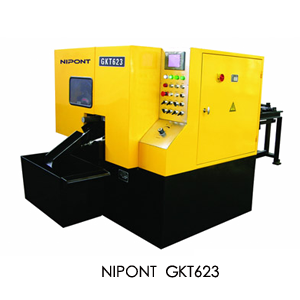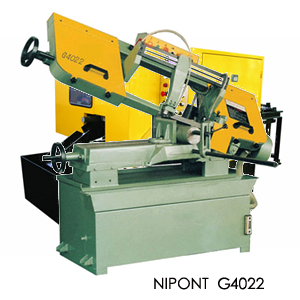 G4022x40 light-duty horizontal band

G4022x40 is a light-duty horizontal band saw that is used to cut non-ferrous and ferrous metal of rods, rectangular material and section, etc. It has characteristic of narrow cut, time and material saving. The machine, which is small in size, light in weight, convenient for operation, is ideal equipment for small and medium quantity cutting.


Main Characteristics:
a.The frame is feed by gravity, rised by hydraulic system. The machine is easy to operate. Feed speed can be infinitely adjusted by hydraulic system. The frame can be freely stopped and raised at any position.
b.45 degree inclination of the frame can prolong the blade life.
c.The machine enjoyed by compact structure, reliable performance and easy to maintenance.
d.Model G4022 is not equipped with hydraulic frame raising function.
Item

unit

G4022x40

G4022

Max cutting thickness

mm

Dia 220, 400x200,
220x220

Dia 220, 220x220

Blade size (WxTxL)

mm

27x0.9x3045

27x0.9x3045

Table height

mm

635

635

Blade speeds

m/min

21, 34, 43, 60

21, 34, 43, 60

Feed speed




infinitely variable




Main motor power

kw

1.1

1.1

Hydraulic motor

kw

0.12




Coolant motor

kw

0.04

0.04

Table capacity

kg

200

200

Overall size (LxWxh)

mm

1600x610x1130

1600x610x1130

Net weight kg

kg

About 330

300
GKT623 light-duty horizontal band
GKT623 NC oscillating carbide circular saw is mainly used for cutting ferrous and no-ferrous metals. With a carbide circular saw blade for cutting, the machine is enjoyed by high accuracy and high efficiency. The machine can automatically perform a whole cutting cycle that includes of fetching material form the material storage bed, handling the work piece, the end material and front material after the cutting cycle has finished.
Main Specifications:
Item

Unit

GKT623

Blade size

mm

R285X2.0

Cutting capacity

mm

Round R8~R65 Square 8~55

Max. feeding length

mm

600 (Feeding accuracy +&-0.03m)

Blade speed

rpm

90/130

Motor power

kW

4/5

Hydraulic motor power

kW

1.5

Cutting driving system




hydraulic

Coolant




Oil mist cooling

Overall size

mm

H=1700 W=1500 L=6650
(include auto feeding roller)

Net weight

kg

1500
1 . The imported "throw away" carbide circular saw blade of 2mm thickness allows longer blade life, narrow kerfs, material-saving.

2. The imported PLC offers automatic procedure controlling .
3. Stepping motor and ballscrew controlled feeding system to offer +&-0.03mm feeding accuracy.
4. High precise and no burr cutting allow 0.20/100mm.straightness, and 3.2mm roughness.
5. The imported oil mist cooling system offers longer blade life and no pollution.
6. High cutting efficiency, To cut No.45 steel of R40mm diameter, it is only take 4 second.