Product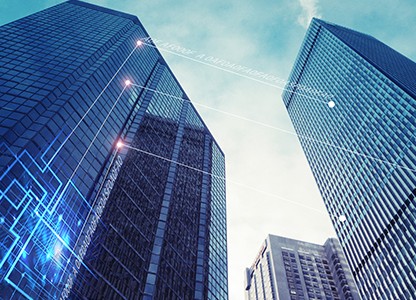 Product
G5132 Vertical Bandsaw Machine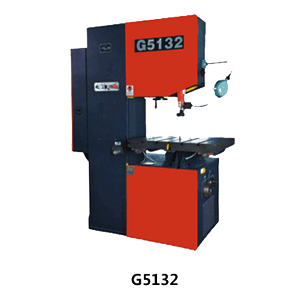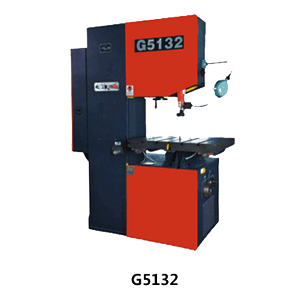 The G5132 bandsaw Machine is designed for cutting ferrous and non-ferrous metals plastic and bakelite. This machine is characterized by strong power, good rigidity, and easy to operation.
Hydraulically-powered work table feeds work piece at a constant speed, and result in optimize cutting performance.
Dc motor drives the band at speed ranged from 15 to 90 m/min or 180 to 1080 m/min infinitely and this results in the best selection for variors materials.
Greater rigidity and strength and with good band tension, which is necessary for fast and accurate cuts.
| | |
| --- | --- |
| Max. Cutting Thickness | 320mm |
| Throat | 500mm |
| Band width | 3~27mm |
| Saw Blade Length(Max) | 4250mm |
| Blade speeds(inf. var.) | 15-90 180-1080m/min |
| Table Size (L¡ÁW) | 700¡Á850 |
| Table Tlit | L.100, R300 |
| Table Stroke(Hyd.) | 300mm |
| Table Capacity | 200kg |
| Wheels Diameter | 525mm |
| Upper Wheel Adjustment | 75mm |
| Feed speed | 10-1800m/min |
| Coolant | air or splash |
| Blade Drive Moter | D.C.2.2kw |
| Floor Area (LXW) | 1245x1648mm |
| Net weight (Appr.) | 1600kg |